'klemet' by bjørnÃ¥dal arkitektstudio, hemnes, norway
image © born ketil
all images are courtesy of bjørnådal arkitektstudio
nestled in the hemnes valley, norway, local practice bjørnÃ¥dal arkitektstudio recently completed a open-air environmental theater called "klemet" after a powerful Sami shaman who lived on the land itself. Klemet was of nomadic origin and lived a sedentary lifestyle with the farmers. constantly in an environmental drama, the memory of his spirit is deeply rooted in local history as he was a much revered person. open-air theater seeks to present all the factors that have made up his life through performance art and architecture as a form of celebration, remembrance and closure. the two reclaimed wood-framed towers form the scene of the outer boundaries projecting light and sound onto the audience and represent the shaman's wands rising from the ground – a reminder of the presence of greater power. haystacks are used primarily as a scenic presence, constituting houses, fences, curtains or general backdrops, and represent the bucolic landscape and the farmers who inhabited it. the heller rock, which once housed the shaman and his family, has been recreated (after being destroyed in an act of cultural sabotage) using a mixture of glacier, stone, and ancient Sami building methods – depicting the shaman and his personal life. spectator seats are made from tree stumps discarded by local sawmills.
view of the performance hall, seats and towers on a gently sloping ground
image © born ketil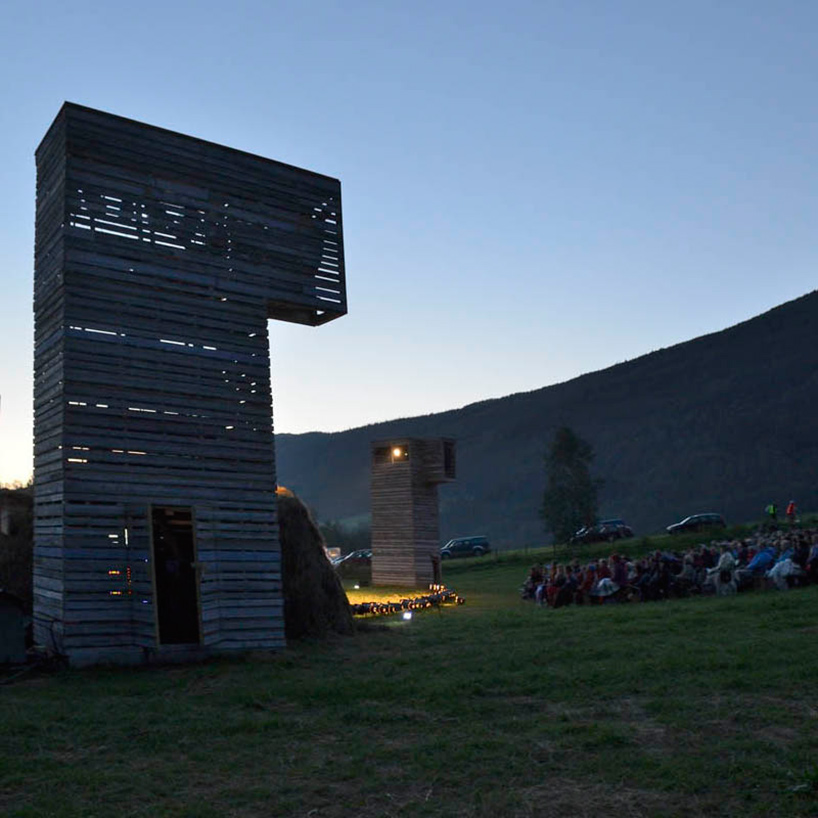 community gathered to watch the play
image © born ketil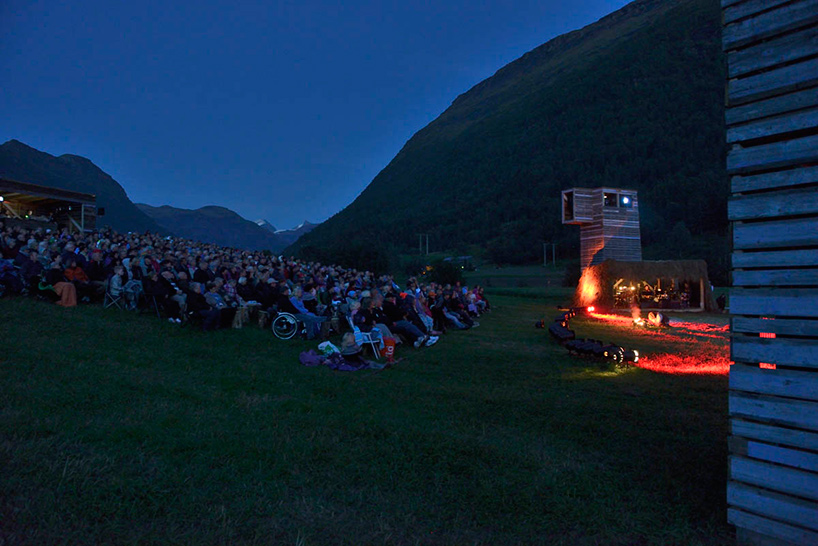 the natural light levels of the setting sun contribute to the overall ambience of the site
image © born ketil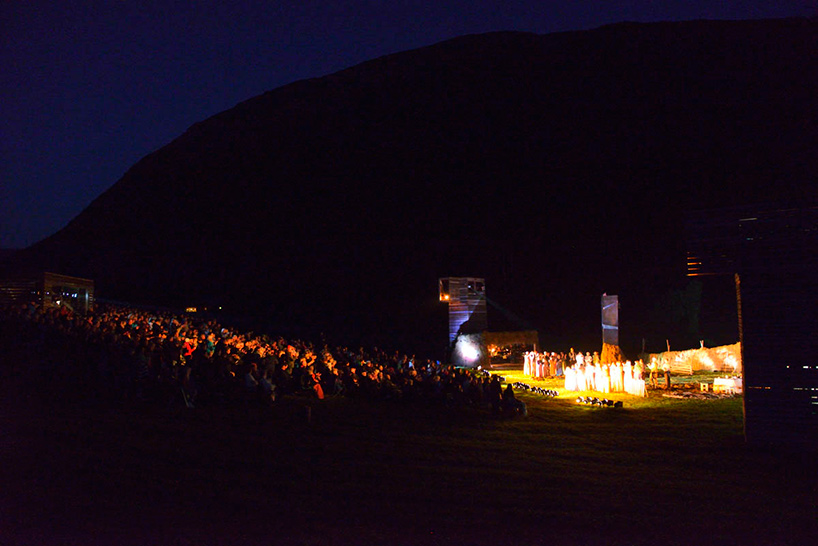 image © born ketil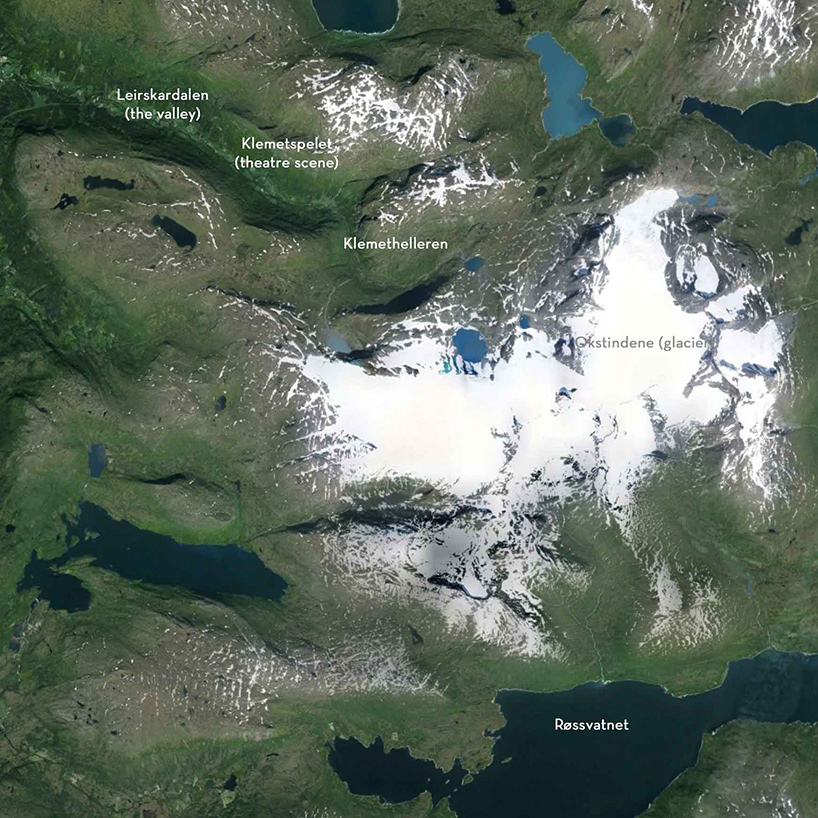 site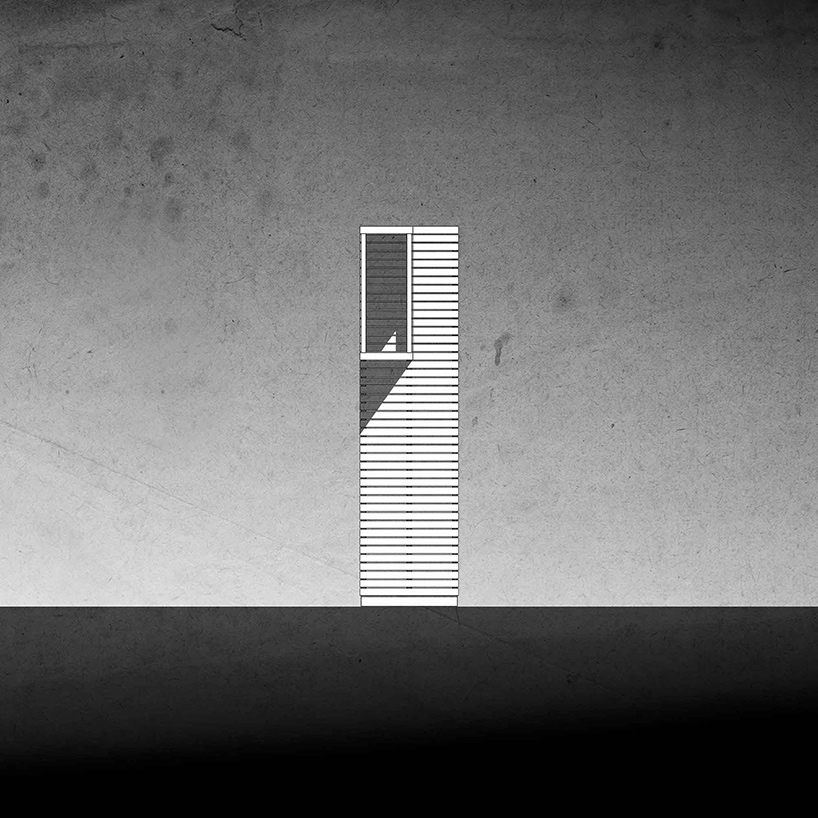 elevation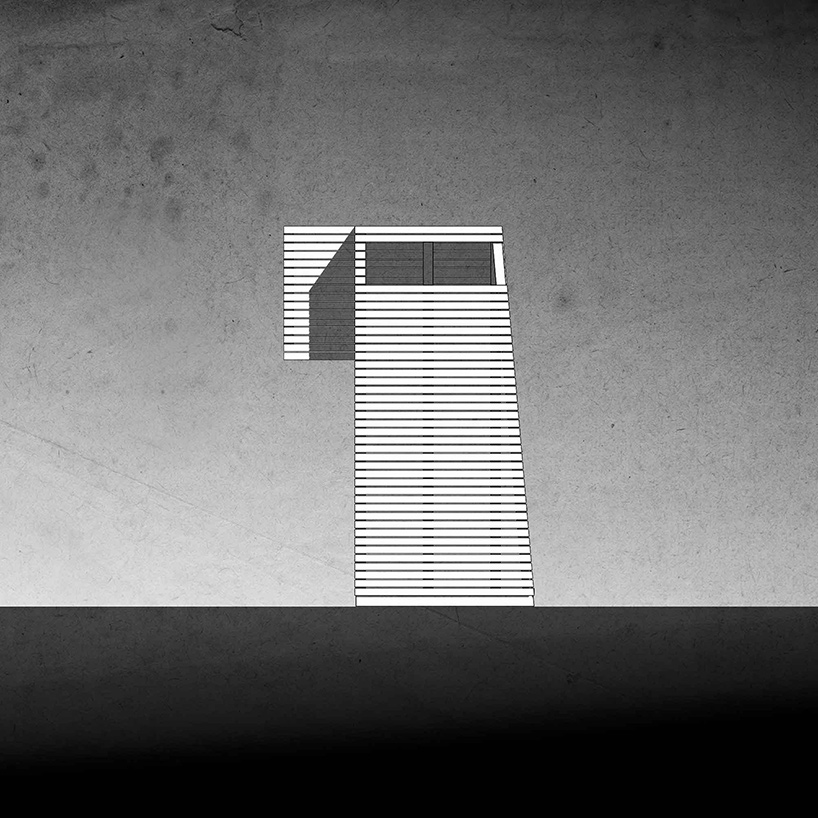 elevation
project info:
architecture & scenography: hans petter bjørnådal
artistic director: ada einmo jurgensen
project idea: kjell joar pettersen-øverleir
playwright: stig bang
composer: kjell joar pettersen-øverleir
orchestra: tor petter aanes
technical staff: nordland theater
place: hemnes, norway
ended: 2013
danny hudson I design boom
08 Dec. 2013